March 18, 2007 | Category: In My Life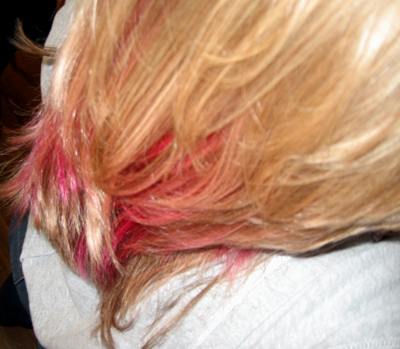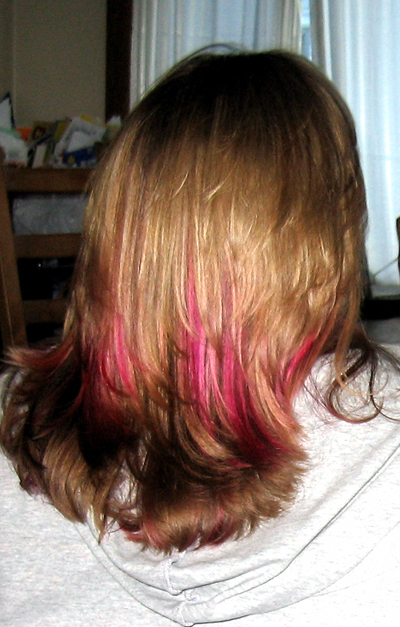 For a year and a half, I've wanted to dye my hair hot pink... my hairdresser, Vanessa (whom I adore), didn't carry the vibrant shade I was thinking off but said if I would buy it at a local supply place, she'd put it in for me.
My courage never managed to hold long enough for the mission.
Then, yesterday morning, in the family troops for our haircuts (yes, we use the same stylist) and guess what Vanessa had?!?!
I said 'be gentle' and we decided to just do some highlights.
I'll admit.... I like it. Can't believe I was so nervous!! The guys think it is wicked cool. In fact, Bear is the one who took these pictures.
Share:
Delicious!
|
Stumble It!
|

Slashdot It!