January 09, 2009 | Category: In My Life
Helen has declared it "International Internet Reveal Your Horrid Teenage Years Picture Day".
It would be crazy to go along with this - and I wouldn't - but a) I happened to be organizing my backups and found some old (old, old) pictures of me that made me all nostalgic (although wondering why - the good ol' days weren't particularly good) and b) after seeing what she posted of herself, I couldn't help but have a bit of a laugh. A lot of a laugh. So, it's only fair.
Here's me, about 2 months before turning 13. It's the last time I'll be cute for at least a decade.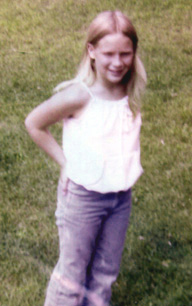 Want proof?
Here's the following summer. For some reason, my hair went suddenly dark that year and eventually lightened again over the next few years. (At which point I discovered the joys of professional highlights.)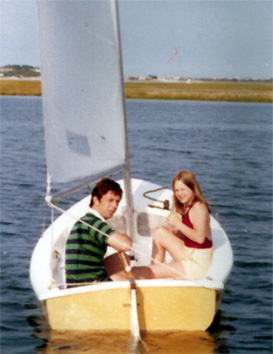 The boat, if you're wondering, is an O'Day Widgeon. It belonged to my grandmother, kept at the cottage in Essex, Cape Ann. I sailed it every summer until I left for college. That's my dad at the tiller.
Things took a very er, unfortunate, turn when I was 14. I am the unfortunate soul on the left who is clearly unsure about the whole "rabbit ears" concept.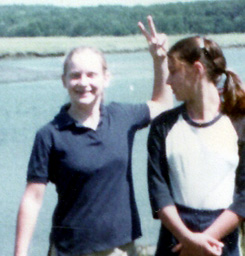 Share:
Delicious!
|
Stumble It!
|

Slashdot It!
Tagged: family, childhood, pictures, photography, confession, life, memory Corporate, Mommy, Life
TrackBack (0)